There are no upcoming events at this time.
Beirut Championship 2022
The Lebanese Kyokushin Championship 2022 was held on 27th November 2022 in Lebanon.
Mojtaba Championship 2022
The 7th International Kyokushin Seminar held from 9th - 11th September 2022 in Cologne, Germany.
Event Details
Referee Course 2022
As part of the Association Championship 2022 on June 11th, a Referee Course was also held in Cologne, Germany, led by Shihan Shehab.
Association Championship 2022
On June 11, 2022, the regular association championship for children was held in Cologne. The participants, who were between 6 and 12 years, could prove their skills in the disciplines Kata and Kumite.
The Dan lesson took place under the direction of Shihan Sipho Ndlovu, WAKKU South Africa
Romanian Wintercamp 2021
Wintercamp 2021 organized by WAKKU Romania
The 1st Virtual Kyokushin Kata Championship took place from 1st July - 1st September 2021.
Challenge Cup
The 7th WAKU Romania Challenge Cup from 22nd - 23rd August 2020

Summer Camp
The International Kyokushin Summer Camp from 16th - 19th July 2020 in Romania
The 6th International German Seminar took place from 30th August - 2nd September 2019
Kanamura Championship
The First Kyokushin Kanamura Championship in Iran on 1st February 2019
South African Tournament
The South African Kyokushin Tournament was held on 29th September 2018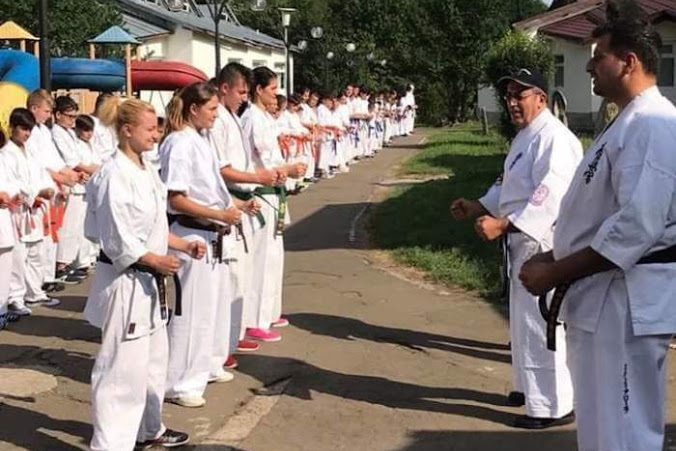 Romanian Seminar
International Seminar in Romania between 1st - 3rd August 2018
The International Championship 2016 was held in Romania between 24th - 26th August 2016